Public exhibitions on Dunside wind farm proposal held in local communities
---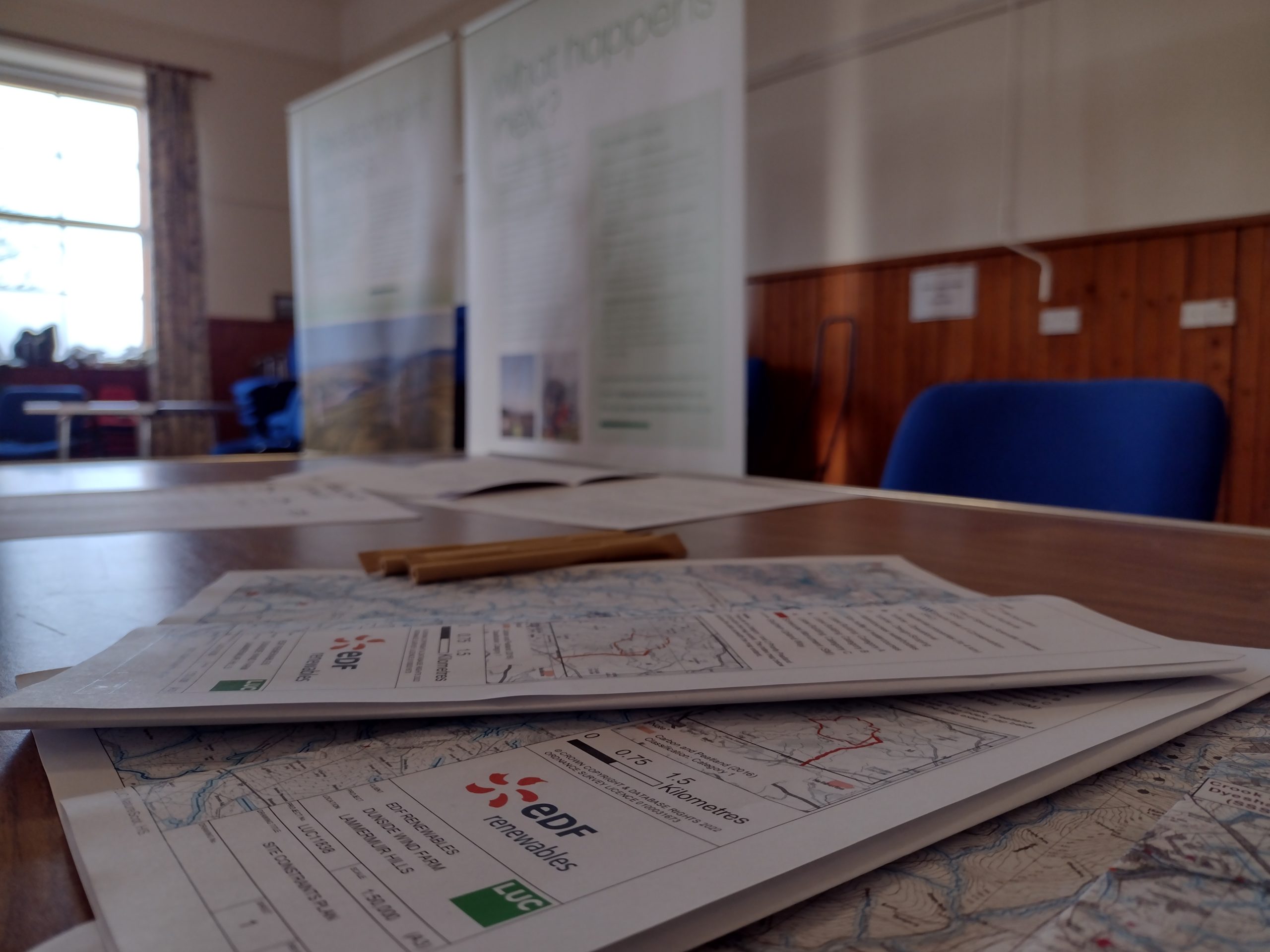 ---
---
The team behind the Dunside wind farm proposal recently visited the villages of Longformacus and Westruther in the Scottish Borders and Gifford in East Lothian to host public exhibitions for local people.
Residents who attended the events were able to talk to staff from EDF Renewables and LUC (an environmental planning, design and management firm) to find out more about the proposed development in the Lammermuir Hills.
Information was provided about the site location and composition, as well as the detailed studies being carried out for the project.
Sarah Dooley, Principal Project Development Manager at EDF Renewables, said: "This was a great opportunity to speak with local people to hear their views and answer questions about the Dunside wind farm proposal during our first series of public exhibitions.
"It is vital that we engage with local communities at the earliest stage to ensure they are informed and involved. We look forward to continuing this and gathering more feedback in the weeks and months ahead."
Further public exhibitions are set to take place later in the year to give people in local communities the opportunity to provide feedback as the proposal evolves.
If you would like to see the exhibition information materials and complete our feedback questionnaire, you can do so here.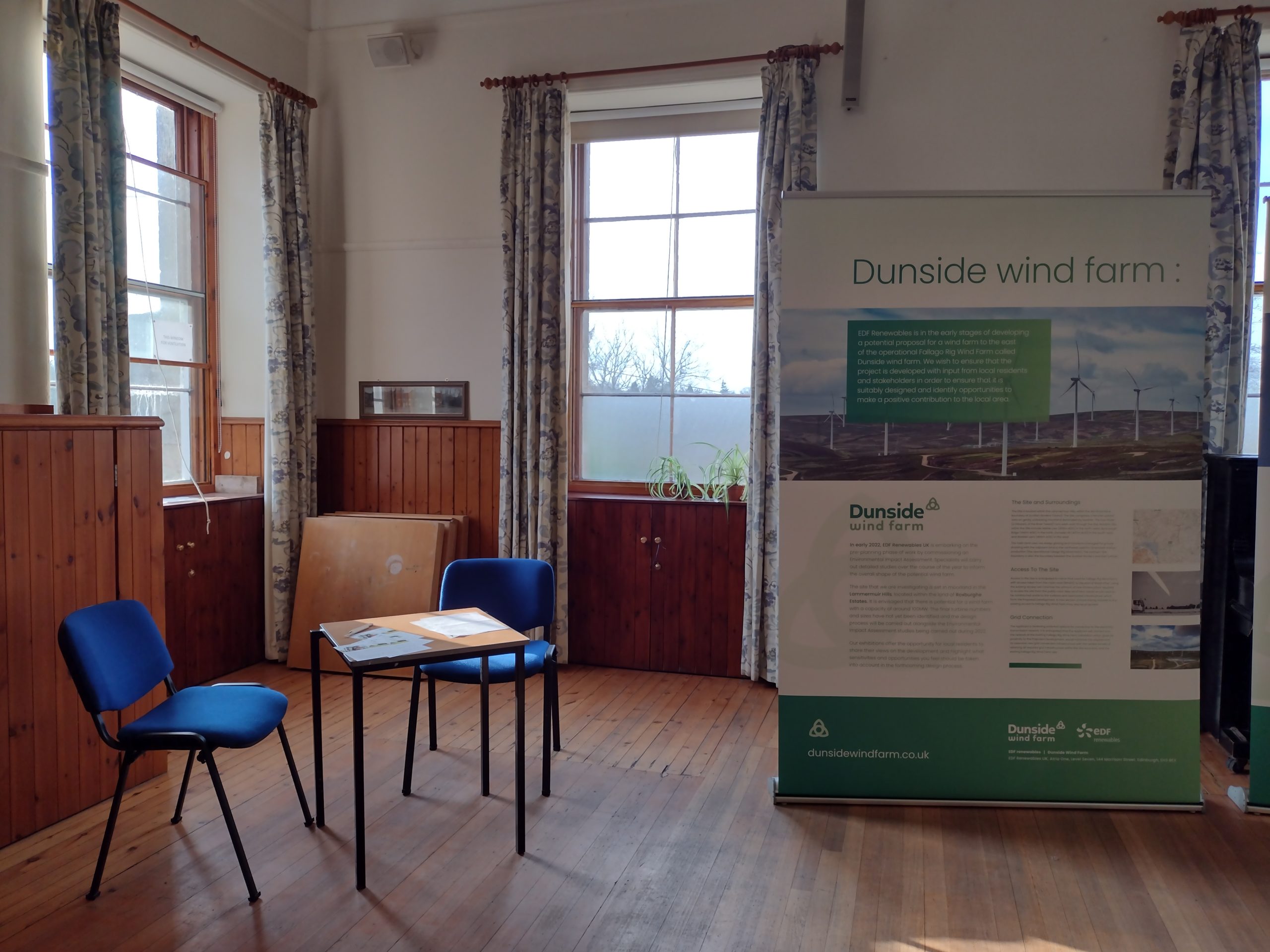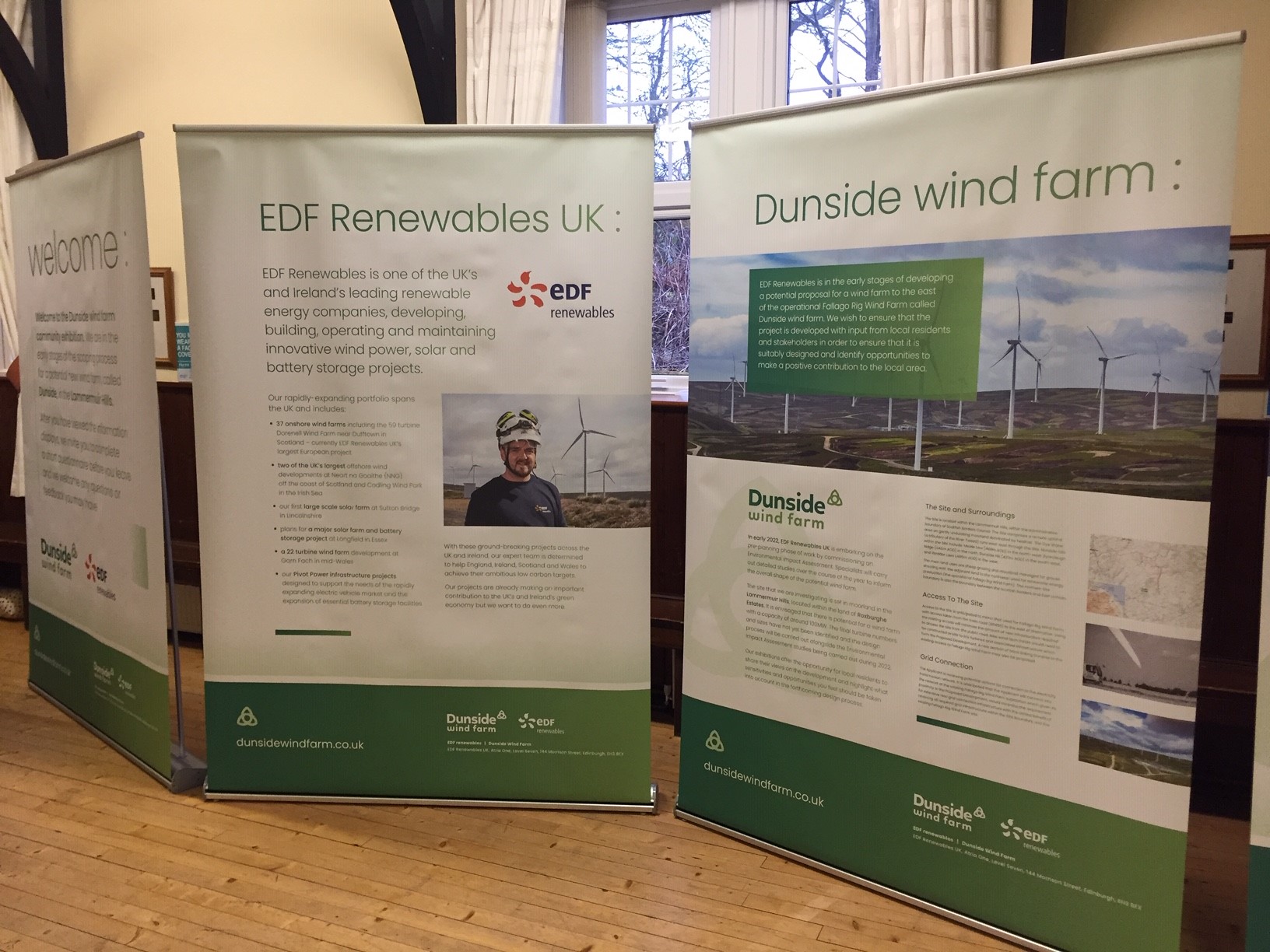 ---
---